So, You Want To Start A Vineyard...In Idaho
With a rich agricultural network, superb growing conditions and a supportive community of growers and winemakers, there is tremendous opportunity in Idaho for those looking to establish or expand a vineyard.
The past 10 years have been a period of immense growth for the Idaho wine industry. Among other developments, we've seen a 58 percent increase in the number of wineries in our state and the approval of two new viticultural growing areas. Yet it feels like we are just beginning to tap into our potential.
Get to Know Idaho's Wine Industry
Named one of the fastest growing wine regions in the country, Idaho is known for growing and producing vinifera wine grape varieties such as Syrah and Viognier, as well as classic varieties including Merlot, Cabernet Sauvignon, Chardonnay and Riesling. The first wine grapes planted in the Pacific Northwest were in the 1860's by French and German Immigrants in the Clearwater Valley of Northern Idaho. These have produced award-winning wines throughout the country.
Idaho is a growing wine region with the natural resources to sustain world-class vineyards and wineries statewide. The state's rich, volcanic soils; desert climate; and direct access to water make it an ideal location for fruit-forward wines with good structure.
Idaho's high-quality wines are an important part of Idaho's economy. The Idaho Wine Commission serves as the united voice for the industry, helping to grow awareness and sales of Idaho wines. Contact the Commission by email, phone or in person.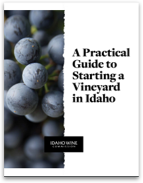 Practical Guide to Starting A Vineyard in Idaho
A Brief Introduction to the Idaho Wine Industry
How to Start a Vineyard
Beginning the Journey
Converting from Existing Crops
Finding a Site
Planning Your Site
Defining a Brand and Business Plan
Becoming a Successful Grower
Acquiring Grapevines, Trellises and Irrigation, Soil Testing, Resources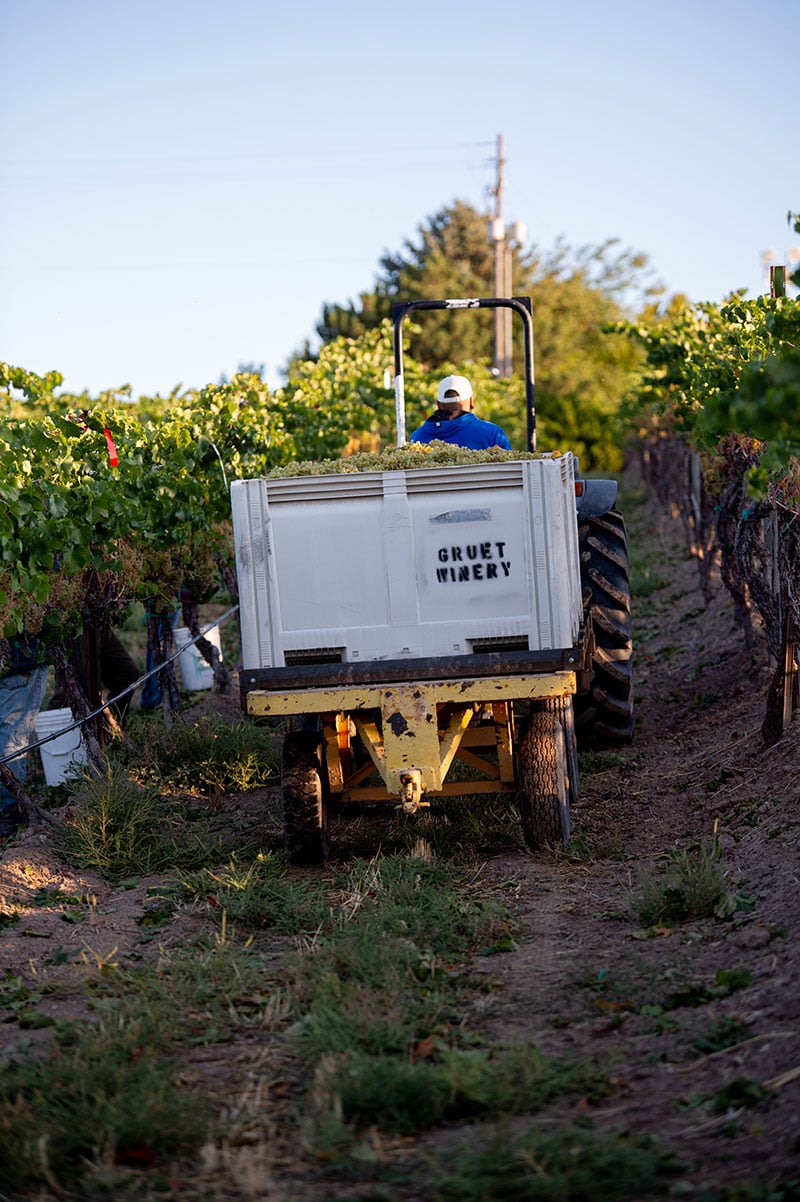 Grower, Winemaker and Industry Consultants
In Idaho, vineyards and winemakers work together as a team and believe that individual success benefits us all. We work to arm our members with the information and resources they need—that's why we partner with industry consultants throughout the year. We invite you to join our next seminar; view our calendar. To access all of the available seminars, complete the form below.
We've recently worked with Kade Casciato, Tony Domingos and Joel Perez.